A perfect opportunity to draw attention to your company and create new connections.
Business table - 1500 €*
This includes 9m2, a high-top table, two spotlights, and a presentation screen.
It Is always possible to personalize your business table with a bigger space or other additional services upon request. Please contact bge@dakofo.dk for more information.
It is possible for you to add to your business table, look here to see what the options are. If you would rather bring your own, you are more than welcome to do so.


Exhibitors are allowed to offer tastings or samples according to the guidelines listed below:
- Regular beverages of max 5 cl – Spirits of max 1 cl.
- Food - max 5 g per sample. Tastes for customer/visitor max 10 g in total.
- Food must be served from the individual stand and may not be part of an event
  taking place away from the stand.
* Prices are net and subject to Danish VAT, 25%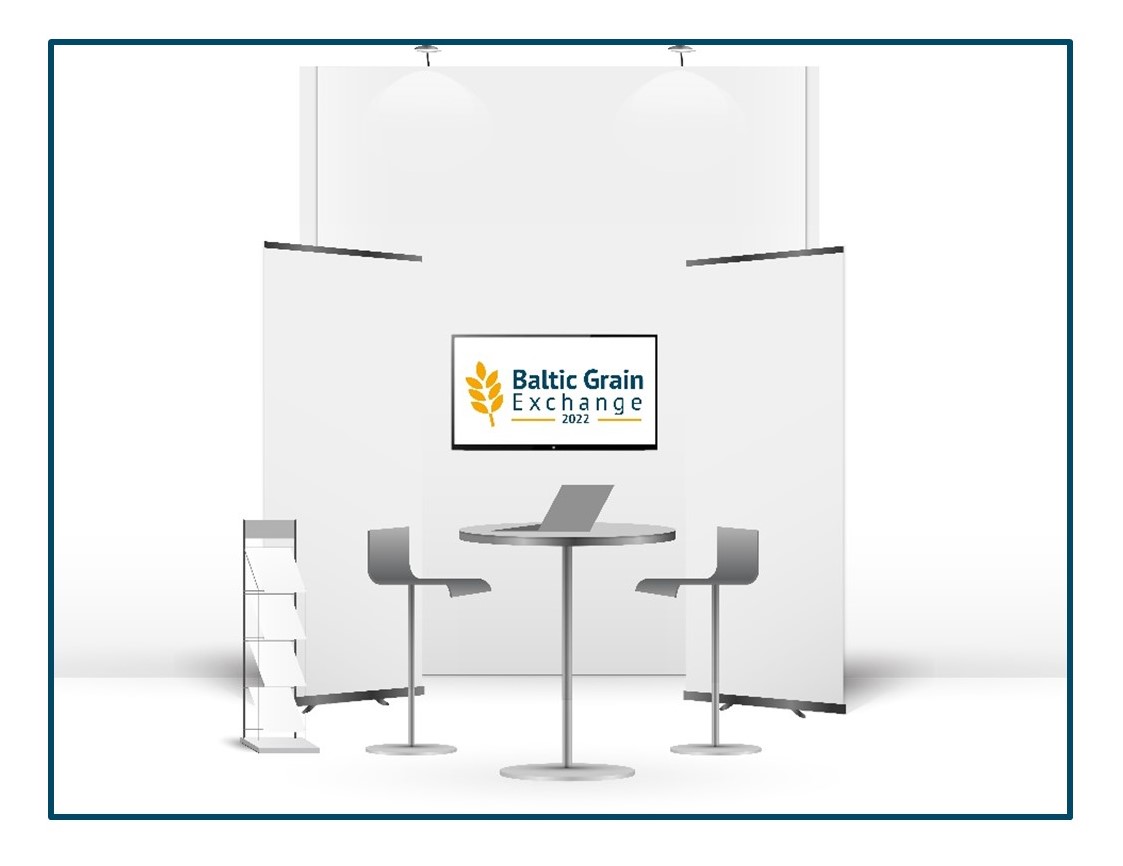 Example shown with add ons