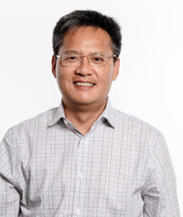 We are pleased to announce the speaker for the morning seminar professor Wusheng Yu who will be speaking on the presentation with the headline:
"International agricultural commodity markets in the future: business as usual or a new paradigm?"
September 22nd 09.30 am - 10.45 am
Wusheng Yu is a professor in the Department of Food and Resource Economics, at the University of Copenhagen.
Wusheng Yu´s research interests are in the areas of international agricultural trade and trade policy, computable general equilibrium modelling, and the intersections of climate change, international trade, and food security.
His current project focuses on the future of the global animal food sectors against the background of changing demand patterns, intensified call for climate change mitigation, and uncertain global trading environment.
Prof. Yu has consulted for several major international organizations and government ministries.
For his scholastic contributions to CGE modelling, he was named a GTAP Research Fellow.
He received his economics training in China and the US, having obtained his MSc. (economics) from Renmin University of China and PhD (agricultural economics) from Purdue University.
Participation is free for BGE delegates – but registration is necessary.
Limited seats – first come first served.
The venue : Øksnehallen - Halmtorvet 11, 1700 Copenhagen.
From 09:30 am to 10:45 am (a light morning serving is included)
Registration: Kindly send an email to bge@dakofo.dk